Located in South-West Saskatchewan, Cowtown Livestock Exchange Inc. serves farmers and ranchers in Saskatchewan  and beyond.

We are conveniently located 1 mile east of Maple Creek, SK on Highway 724. We sell more than 50,000 head per year and our facility includes:
An office, sales ring and cattle yards that have been continually upgraded since originally built in 1981. 

Two cattle scales which efficiently weight and sort during calf and yearling runs; heifers on one, steers on the other.

We have a fully computerized sale program for fast and accurate settlement. 

Pipe cattle pens with a capacity to hold 4000 head of cattle, 50 of which are feed and water pens.

Our sales ring has comfortable stadium seating in a climate controlled area.

A lunch counter serving delicious, home-cooked meals.


At Cowtown Livestock our goal is to get the highest possible price for the producer by bringing in the best possible buyers. The Auction Barn provides a friendly, personal type relationship with each customer. The staff tries to get to know the customer and his individual business needs. They try to meet these needs with an honest, full-value approach that serves both seller and buyer. Please call our office for marketing assistance, information about the upcoming sale schedule or to arrange for an on-farm visit.
LIVE FEED VIDEO MARKETING

We are pleased to be offering live feed video broadcasts with:



-  Agrimart.ca
(live streaming video from ringside)


-  DLMS - Direct Livestock Marketing Services
FEEDER FINANCE PROGRAM


Cowtown Livestock now has access to a 
Feeder Finance Program.  
Contact us
 for further information
Cattle Sales are held weekly on Tuesdays at 10 a.m. (CST)

Regular and Presort Sales now start at 10:00 a.m. (CST)

___________________________________

Cowtown Livestock Exchange Inc.

Physical Address:  1 mile east of Maple Creek, SK on Highway 724.

Mailing Address:  Box 730,  Maple Creek, Saskatchewan  SON 1N0  ~  Canada

PH:  306 - 662 - 2648

FAX:  306 - 662 - 2615         TOLL FREE:  1- 800 - 239 - 5933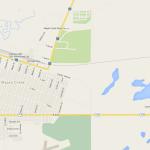 Click map icon to view larger version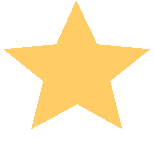 2015 

Livestock Market 

of the Year



Brian Good Left, Tyler Conkhite Right

Tyler Cronkhite was honored to receive the Livestock Market of the Year Award on behalf of Cowtown Livestock Exchange Inc. Presented by Brian Good of the Canadian Angus Association.

Click images for larger view



Brent Weiss Left, Larry Russell Center, Jim Wilson Right

The owners of Cowtown Livestock Exchange Inc. 

2015 

Livestock Market 

of the Year

Congratulations Tyler Cronkhite

Cowtown Auctioneer and Manager

Top Ten and Most Improved at the

2018 LMAC Auctioneer Championships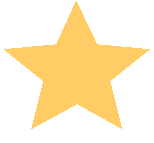 2018 

Top Ten & Most Improved Auctioneer

Tyler Cronkhite

2018 

Canadian Livestock 

Auctioneer Competition

Maple Creek, Saskatchewan